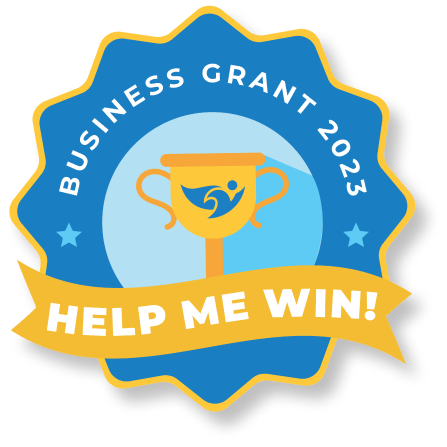 Each year, ActivityHero showcases the top kid's programs to our families actively searching for camps & classes. This year, we're giving away $15,000 in cash and prizes to providers of kids' activities nationwide in the Best of 2023 Grant Contest. Check out the 2023 Finalists!
For 2023, Activity providers will be able to enter to win in one of the following categories:
San Francisco Bay Area Businesses
Los Angeles and Orange County Businesses
All other U.S. Locations & Online Providers
To be eligible to win the 2023 Grant Contest, businesses should:
Be a provider of camps, classes, or activities for children in the United States

Have a free, claimed business page on ActivityHero.com

Have at least 3 positive reviews between June 1, 2022 – April 30, 2023

Earn at least

50 points by the end of the voting period

 
 About the 2023
Grant Contest
How to Win the 2023 Grant Contest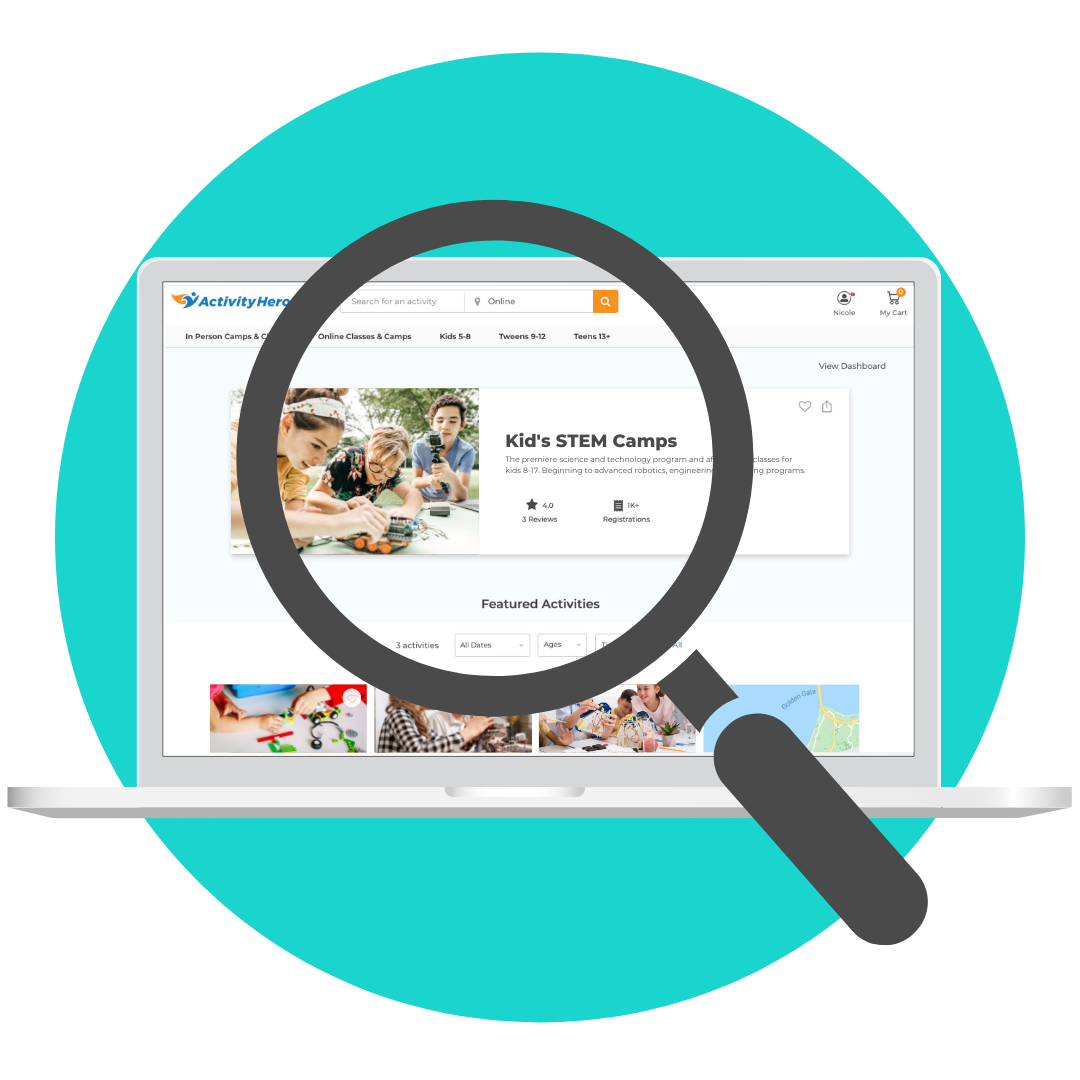 List with Us
Make sure you have claimed and updated your free business page on ActivityHero.com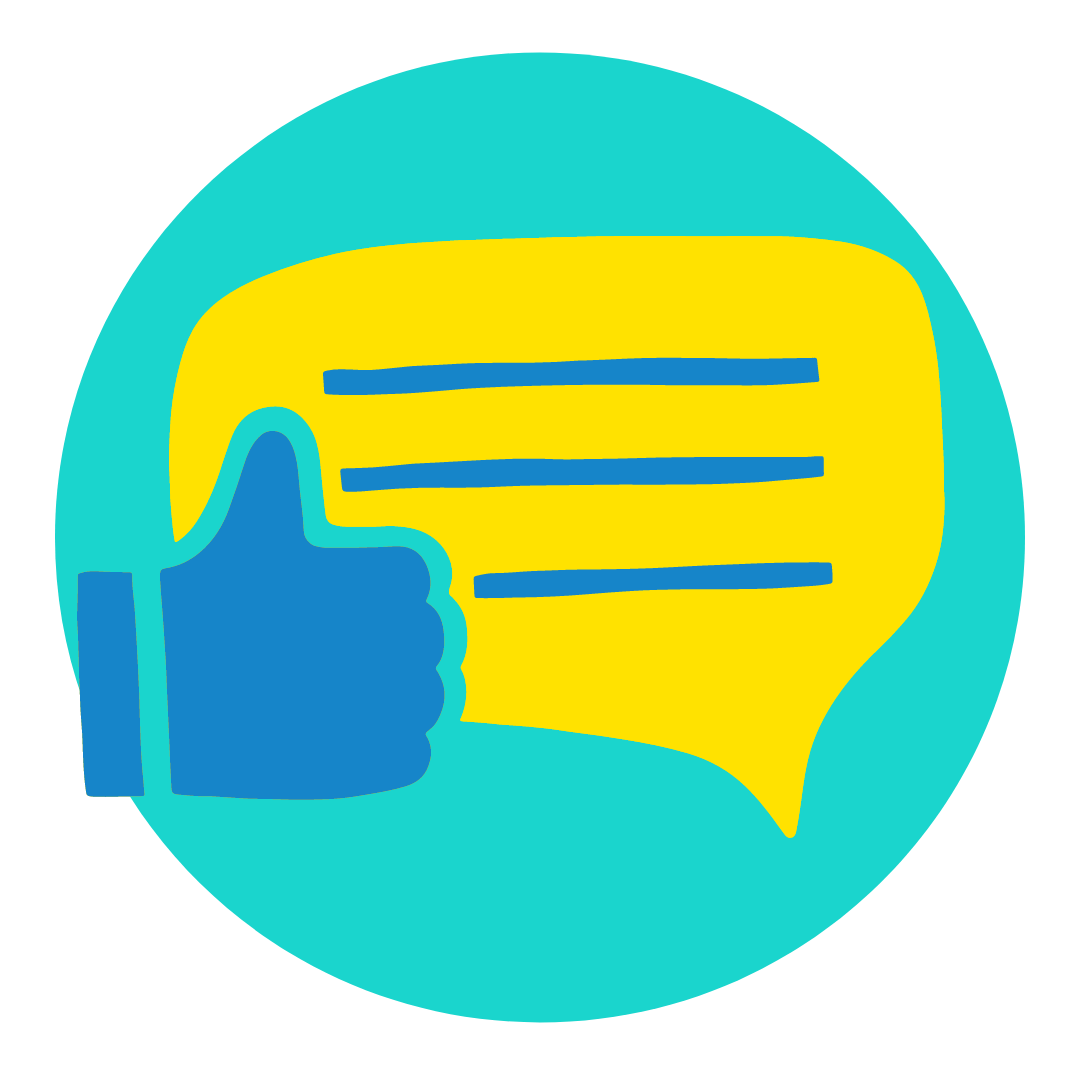 Get Reviews
You'll need 3 positive reviews from families submitted between June 1, 2022 – April 30, 2023.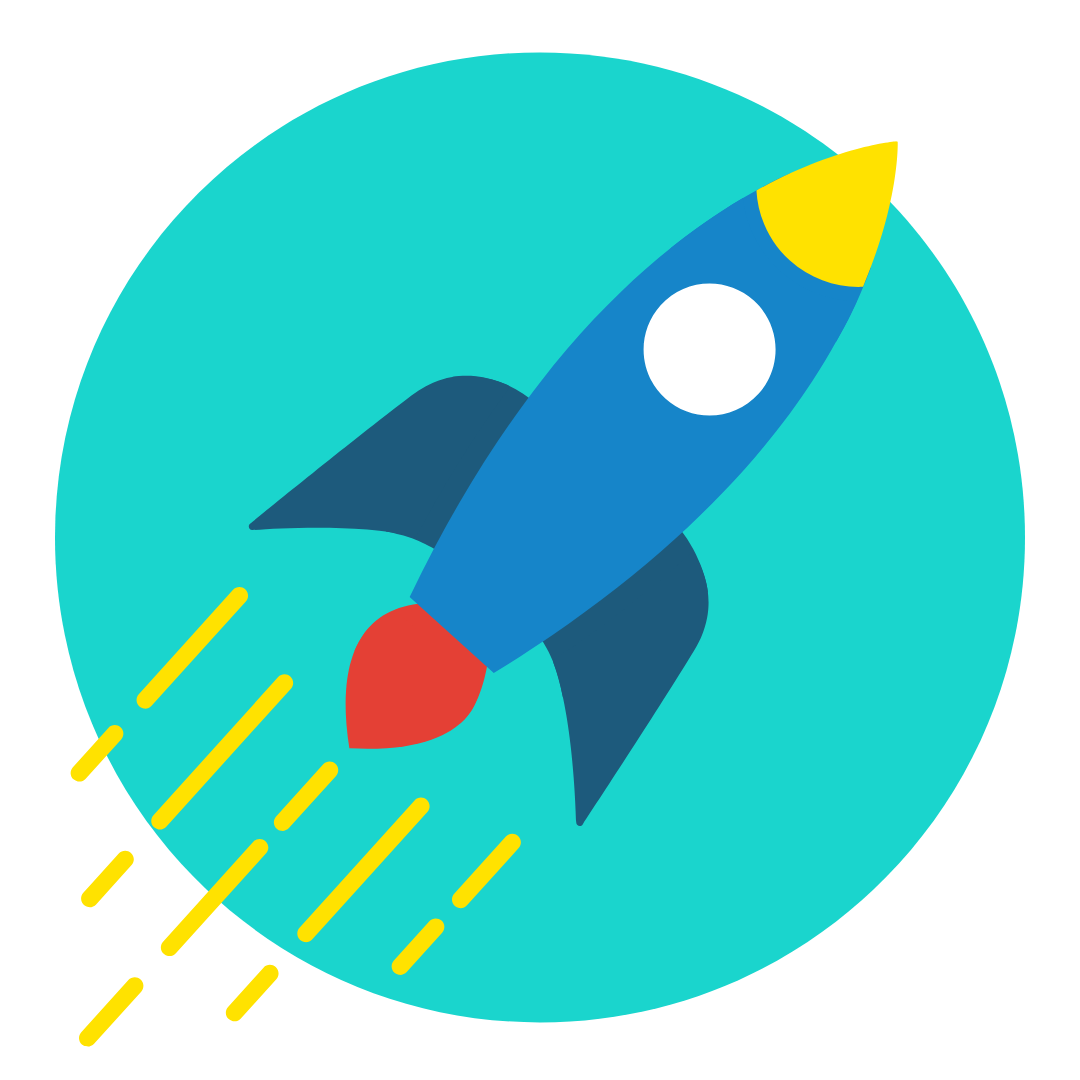 Get Votes
Collect votes from families and friends to earn at least 50 points to qualify for an award.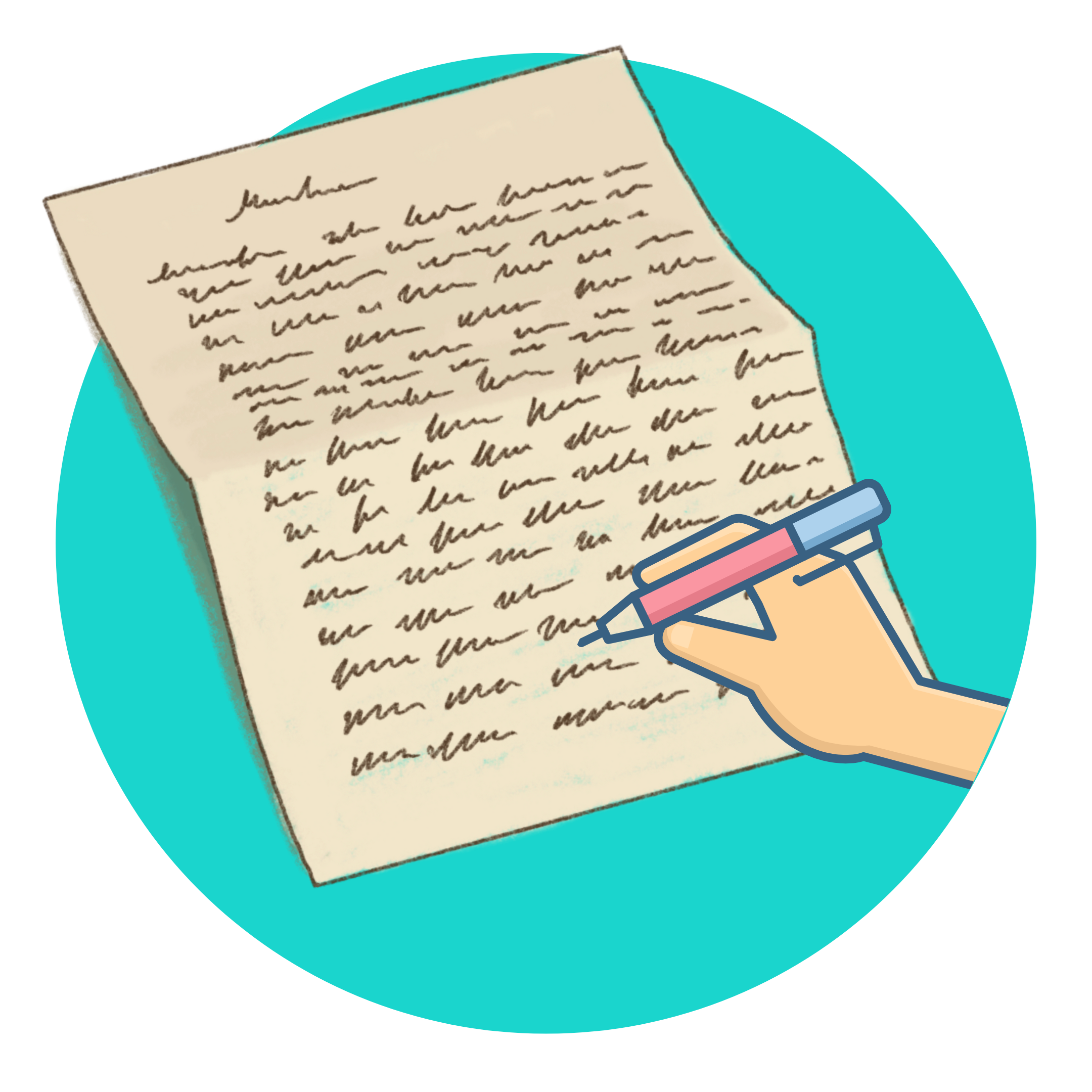 Submit
Finalists will be given the chance to submit a 200-word written statement about their business.
Prizes & Promotions
All Best of 2023 Award Winners will be included in an announcement to 400k families nationwide via email and included in the Best of 2023 blog post. A special badge will be added to your listing on ActivityHero and provided for your marketing usage.
 Winners in each of the three categories will win the following prizes:
(18 total winners):

1st Place
1 Winner
$1,000 Cash Business Grant
$1,000 in business services from ActivityHero and 4imprint
$200 scholarship for a family to register on ActivityHero

2nd Place
1 Winner
$500 Cash Business Grant
$600 in business services from ActivityHero and 4imprint
$100 scholarship for a family to register on ActivityHero

3rd Place
4 Winners
$400 in business services from ActivityHero and 4imprint
All qualified entrants to the Best of 2023 Grant contest will also be eligible for a 2023 Best of ActivityHero badge.
2023 Finalists
(Prizes will be awarded in each category!)
Aventuras
And Sew We Grow
Little Champs Learning Center
Young Art
Bay Area Kids Camp
Maker Studio Kids
Los Angeles /OC Area
Finalists
Camp Del Corazon Inc
Upstander Kids Anti-Bullying Camp
Intiwasi Spanish Immersion School
Parker-Anderson Enrichment
Scholars Collective
Sunshine International
Other U.S. Locations
Finalists
Pretty Pony Pastures
Enthuziastic
Nimmy's Art
Script School
Digivations Institute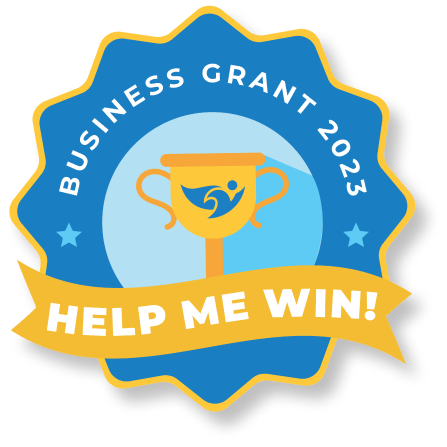 We are excited to have you participate in the ActivityHero Best of 2023 Grant Contest and want to help you make the most of this promotion. You can use the linked creative assets on social media, email marketing, or on your website.
To have the best possible chance of winning, take a few minutes to rally your fans now, and send at least 2-3 reminders throughout the voting period of March 1 – April 30, 2023.
Send email to present and past families who've attended your program.
Share the voting link with friends, family and groups you belong to.
Posting on social media (Facebook, Instagram, etc). Encourage your followers to like and comment when they vote to increase visibility on your social media.
ActivityHero will be promoting the Best of Awards through email marketing, social media and our blog. Tag @activityhero on Facebook and Twitter, or @activity_hero on Instagram and we will also share your posts to generate excitement!
Frequently Asked Questions
What are the contest rules & eligibility requirements?
Eligibility: To win the Best of 2023 Grant Contest, the business must provide children's camps, classes, or activities at locations in the United States for not less than six months. Nominees must have a free business page on ActivityHero. Not on ActivityHero yet?  Claim your listing. 
What is the timeline for the contest?
The ActivityHero Contest begins  March 1, 2023 at 12:00:00 AM Pacific Time (PT) and ends with the announcement of winners on May 16, 2023.
How do I earn points?
During the Voting Period, all persons who are eighteen (18) years or older and have a valid email address will be eligible to vote for providers that offer children's camps, classes or activities in the United States. Limit: One (1) vote and one (1) customer review per person per provider.
Each vote generates one (1) eligible entry for the Provider Entrant and corresponding Voter Entrant. Each customer review generates three (3) eligible entries for the Provider Entrant and corresponding Voter Entrant.
How are Winners determined?
Each Provider Entrant who received at least three (3) customer reviews published between June 1, 2022 – April 30, 2023 on their ActivityHero business listing page will be eligible for selection as Provider Finalists. The top one (1) Provider Finalist based on total points and two (2) Provider Finalists by random selection from among all eligible entrants will be selected at the end of each month of voting in each provider location category.
How will I know if I won a Best of 2023 Award?
The names of the Winners may be obtained following the end of the Contest on May 16, 2023, by visiting this url: https://activityhero.com/go/grant
Not listed on ActivityHero yet?
With over 4 million unique visitors nationwide, ActivityHero is the leading marketplace for kids activities. Our simple tools make creating and selling your activities easy. Get discovered, expand your reach, and acquire new customers today!
GET STARTED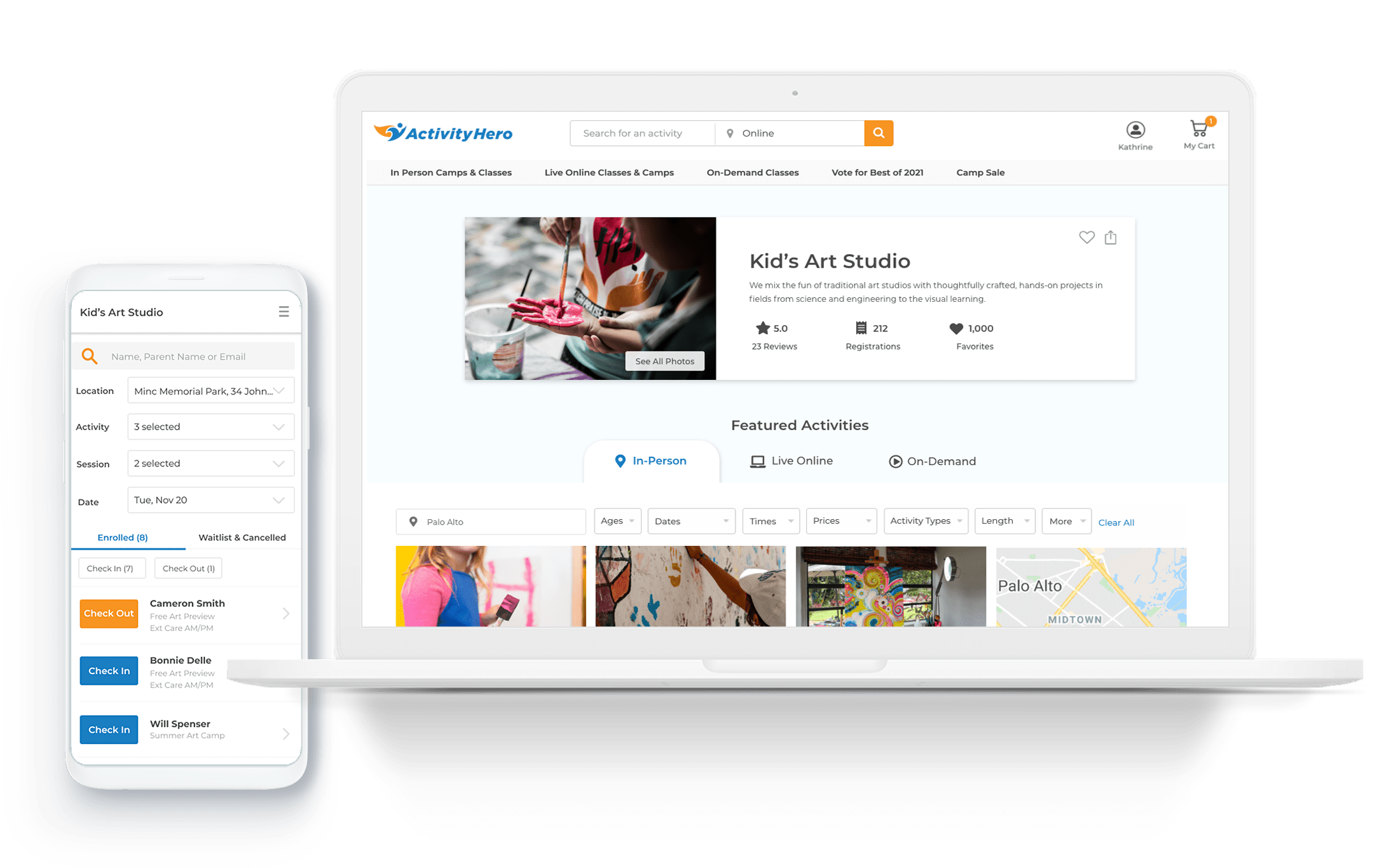 ActivityHero is a marketplace and registration system, built specifically for kids activity providers to sell camps and classes to families nationwide.
Families can easily search for kids in-person and online activities by age, category, location, and more.  They can save their kid's profile for personalized recommendations and conveniently research, review, and register for multiple programs on one platform.
Businesses list camps and classes on ActivityHero risk-free, with no upfront costs.
Our marketing team uses social media, paid search, brand partnerships, and personalized email newsletters to over 400k subscribers to increase registrations for activities in our marketplace.
When a family registers or joins a waitlist, you'll be notified. ActivityHero only charges a fee if we are successful in delivering a paid registration.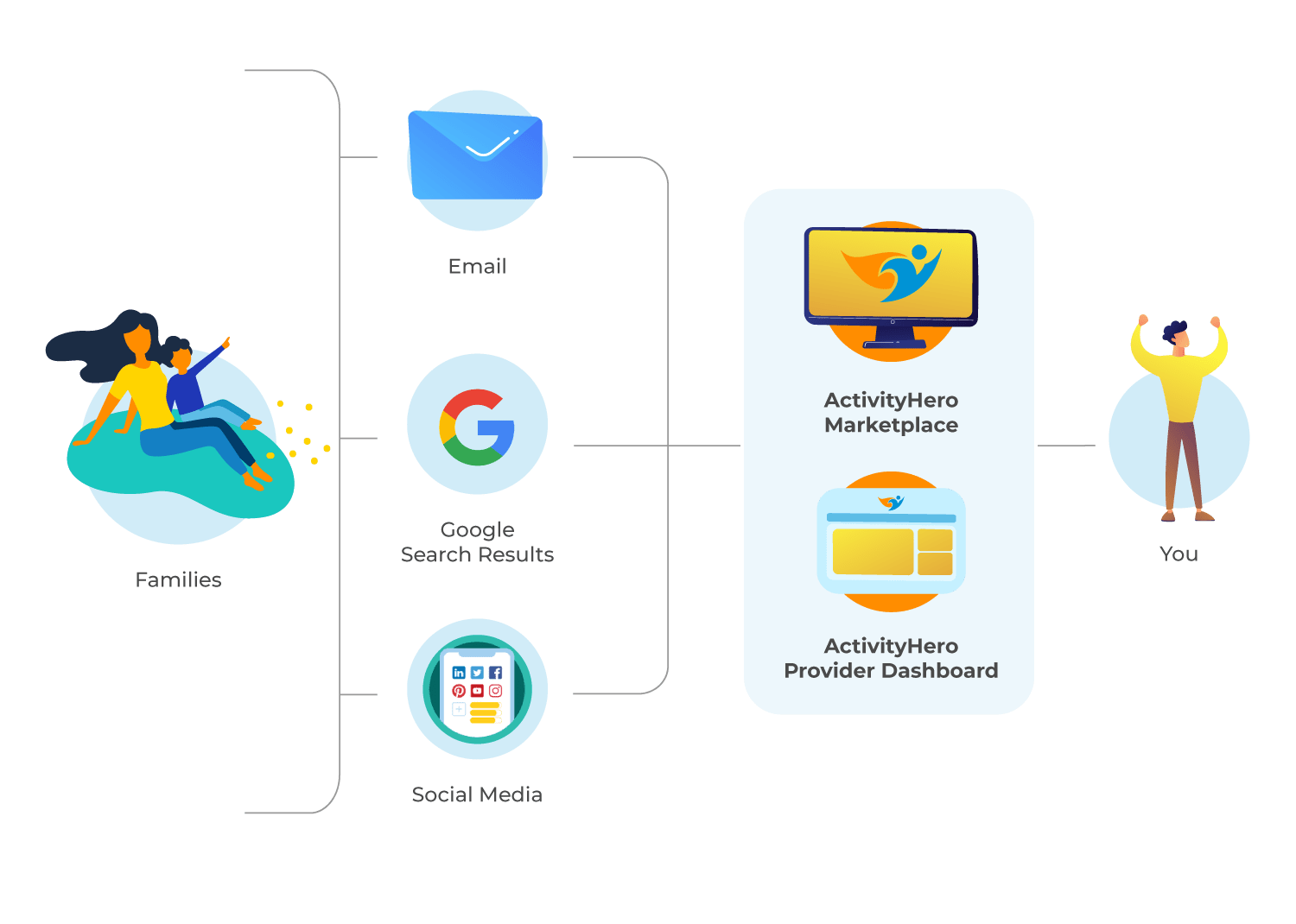 What can you sell on ActivityHero?
In-Person
Summer & Seasonal Camps
Recreational activities
After-school programs
Ongoing extracurricular lessons
Unique family-oriented events
Live Online
Interactive classes
Recreational clubs
1-on-1 tutoring & small group sessions
On-Demand
Video tutorials
DIY projects
Printable worksheets
ActivityHero is invaluable for the new business that we wouldn't have found through our own marketing efforts. Their email newsletters are key to new customer acquisition. Highly recommend!
Many ActivityHero families registered for our school holiday and summer camps! The system was easy to use and it was a very positive experience!
I recommend ActivityHero to all my franchisees because it's one of the most innovative ways to get new customers. We don't have to pay upfront, and there's only a fee when we get new customers. These customers have turned into repeat customers.
Have a Question?
Contact us at (800) 437-6125 or submit the form below and we'll be in touch!