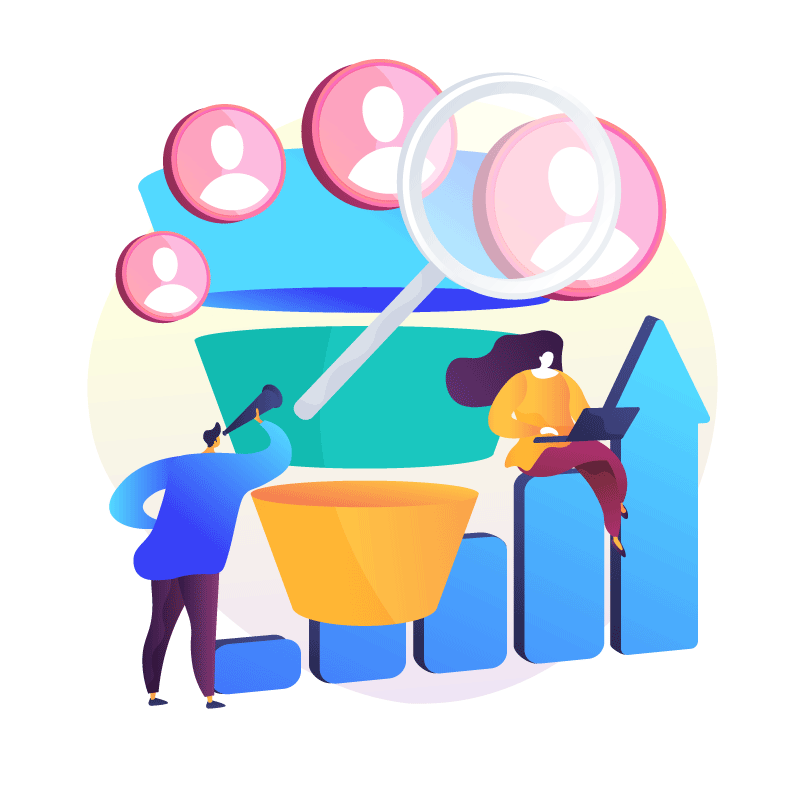 Marketing
Reach New Families & Grow your Business
Acquiring new customers is easy when you sell on our marketplace. Our success-based pricing means you never have to pay for advertising that doesn't work for you.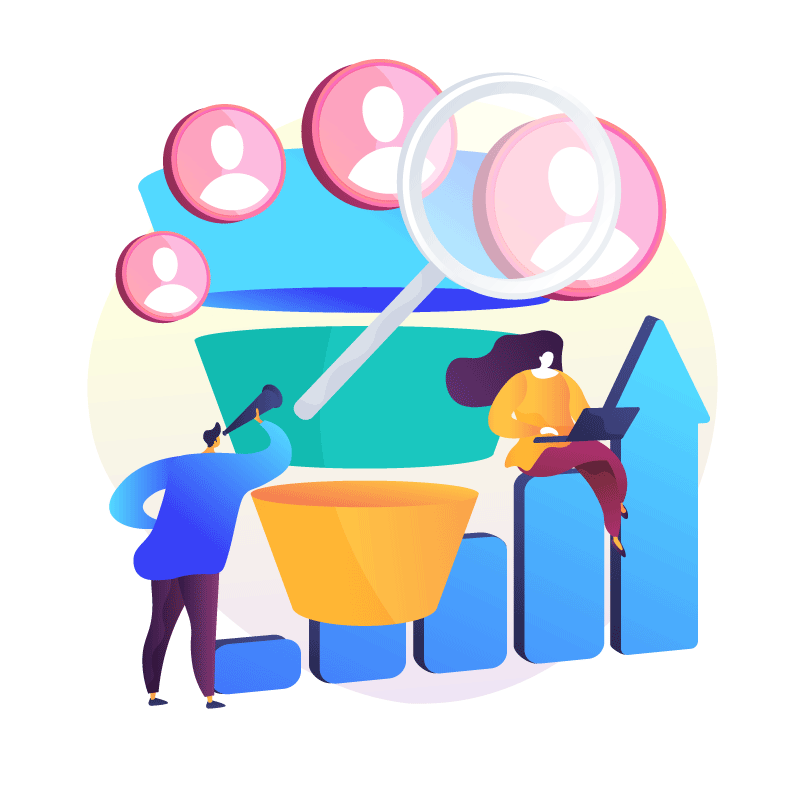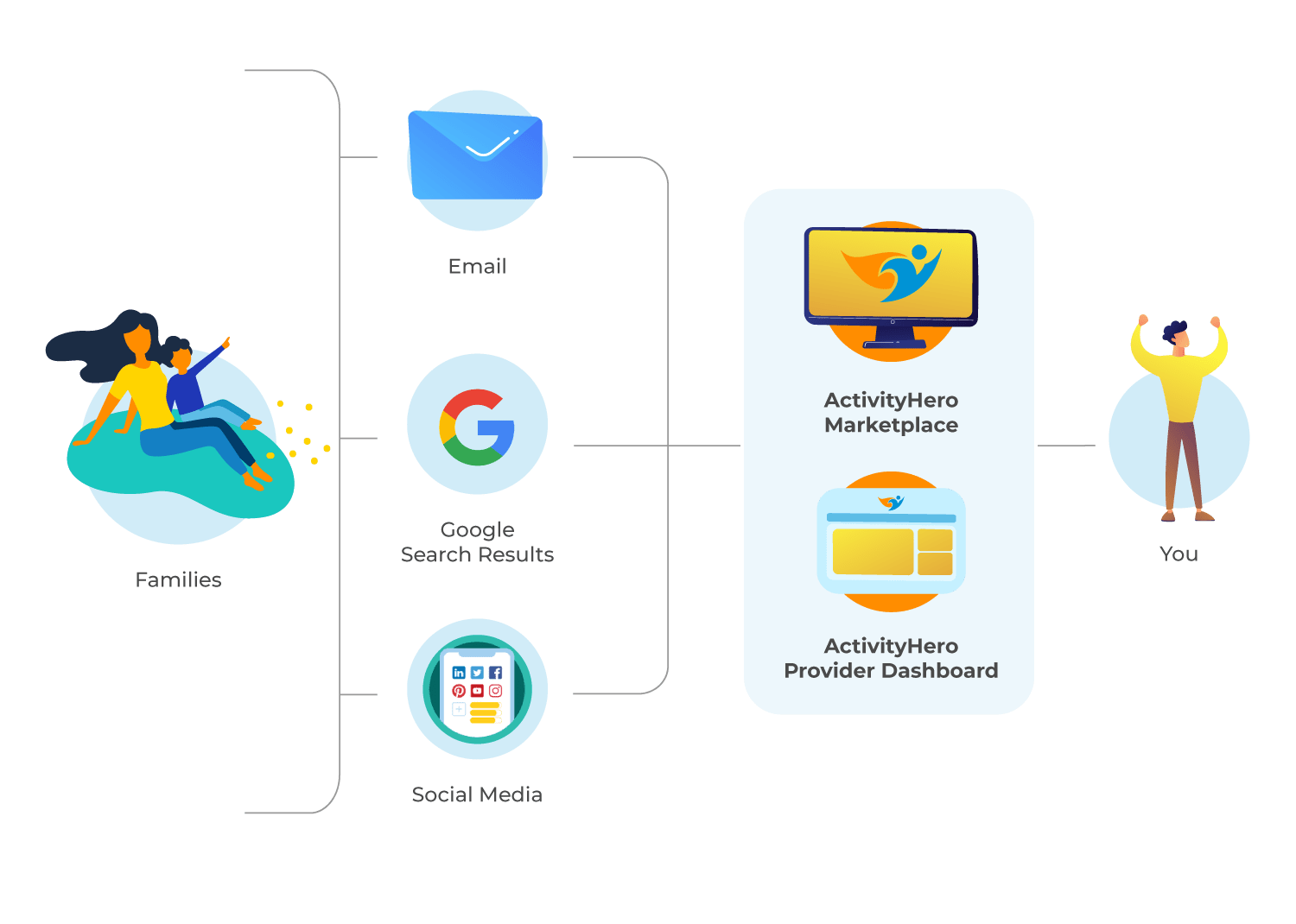 We'll handle the marketing of your activities to our audience when you sell on ActivityHero.
When you sign up for our MarketingHero plan, you will be included in marketplace search results, e-newsletters, blog, and social media content managed by the ActivityHero team. Most businesses are shown over 30,000 times per year on the ActivityHero website
See who uses ActivityHero for Marketing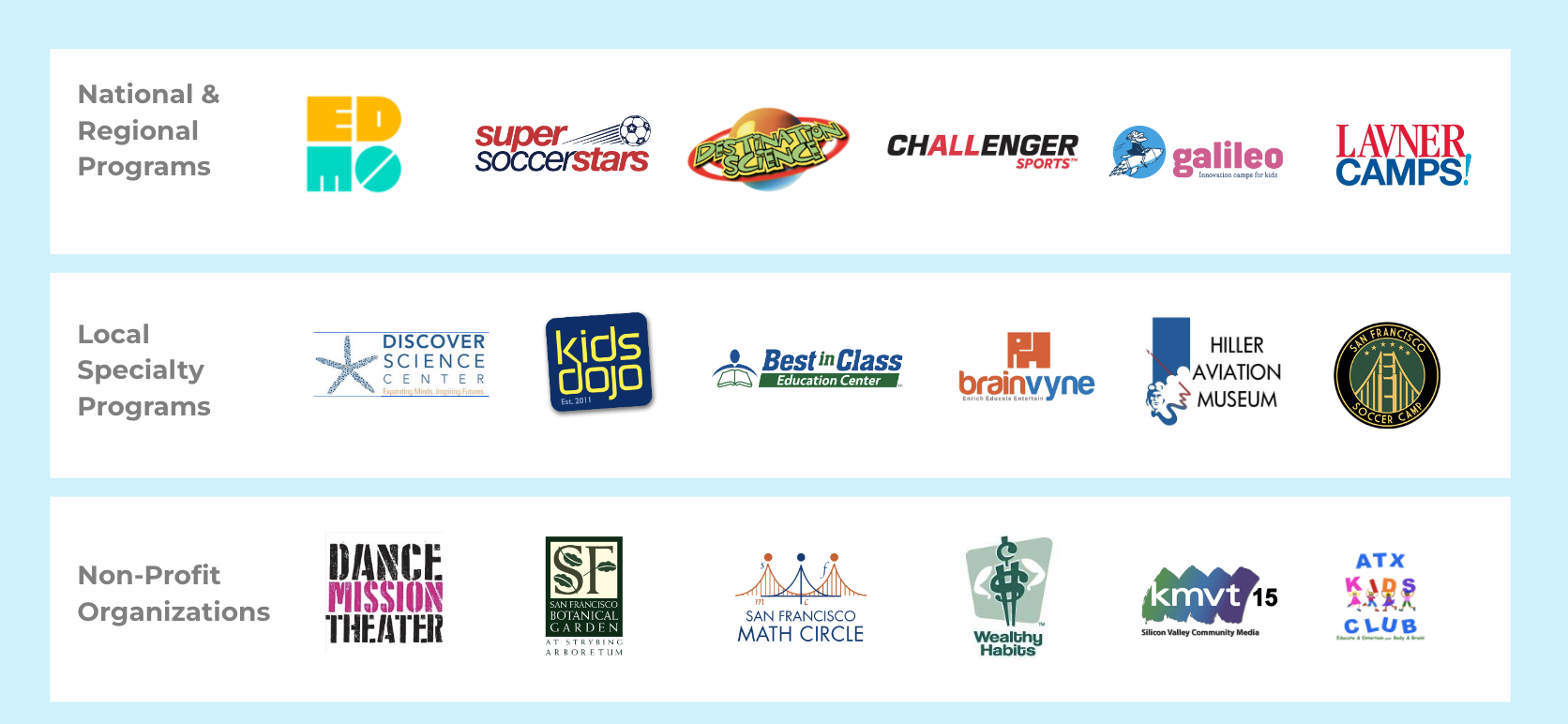 Find More Marketing Opportunities
Bring even more visibility to your activities when you use one of our powerful marketplace tools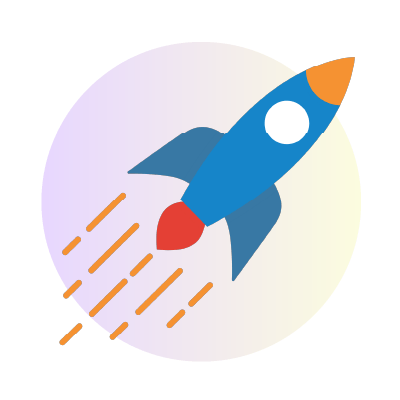 Boosts
Guarantee placement in our email newsletter. Reach up to 400,000 families. Boost an activity starting at only $50.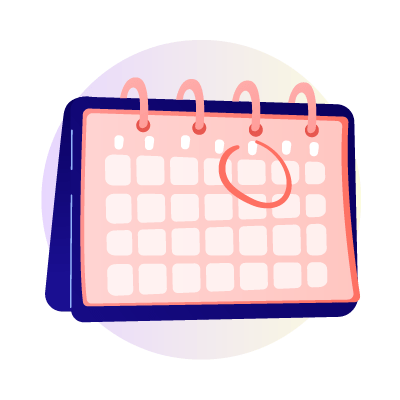 Featured Spots
Place content of your choice in a featured spot on the ActivityHero homepage and main navigation.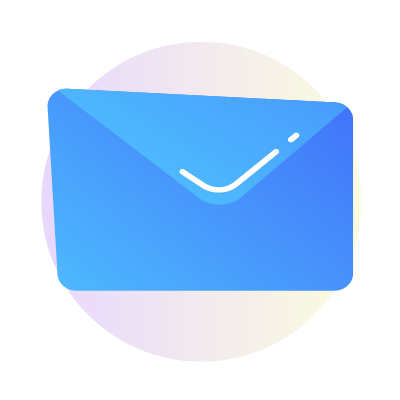 Dedicated Emails
A nationwide dedicated email is available for current customers and brand advertisers on select dates. Prices start at $2,500 per email date.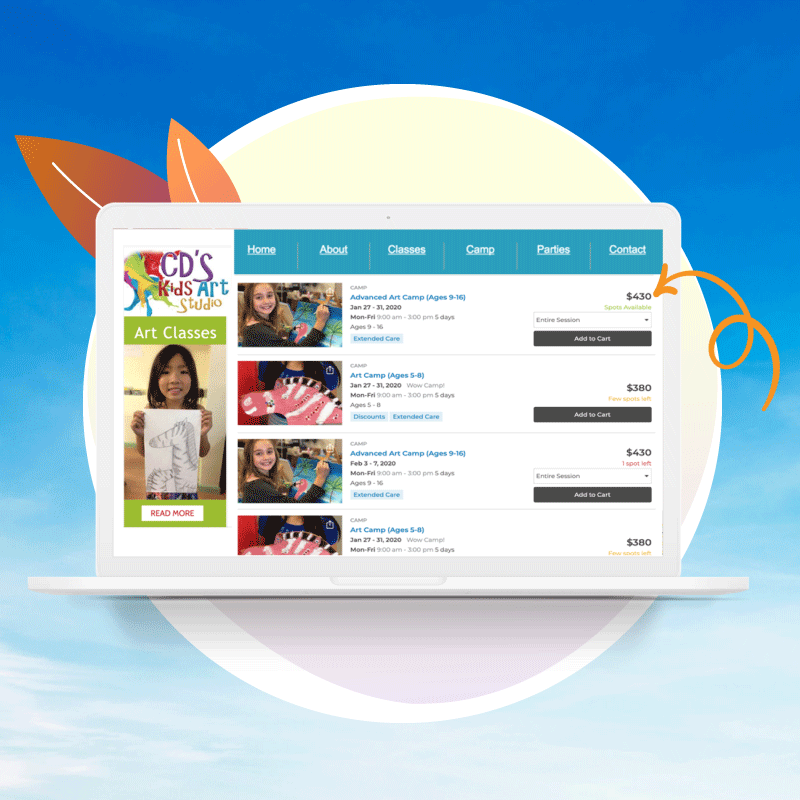 Use our all-in-one registration software on your own website with no marketing fee.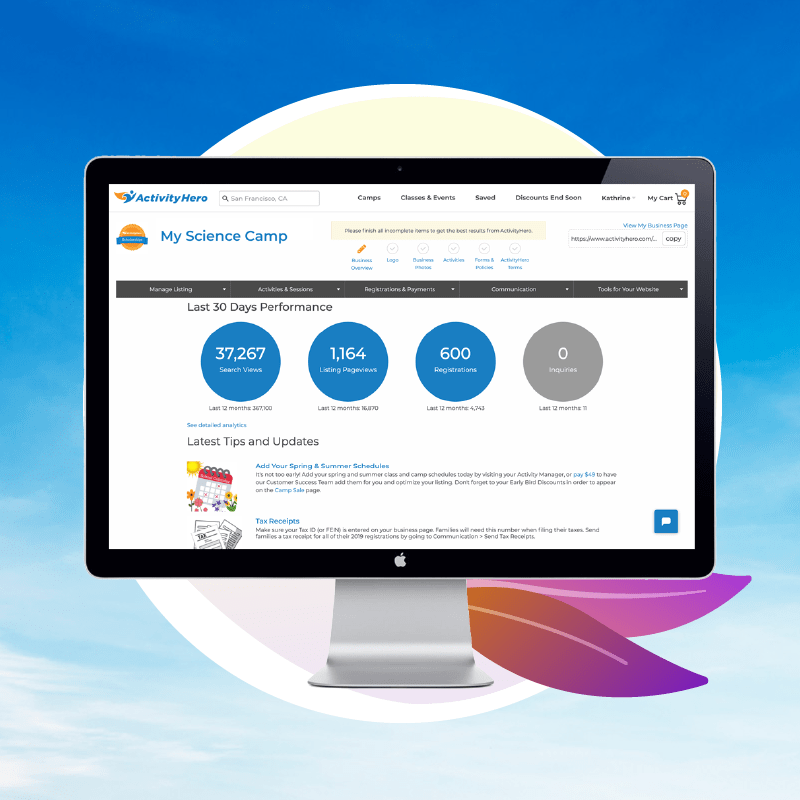 Discover your best selling activities and best customer segments with over 40 detailed reports.
"
We love the visibility and pay fees only when we get registrations."
Matt Stefan, Super Soccer Stars