Supercharge your business
Join the marketplace where over 4 million families find and purchase kids camps and classes from businesses like yours.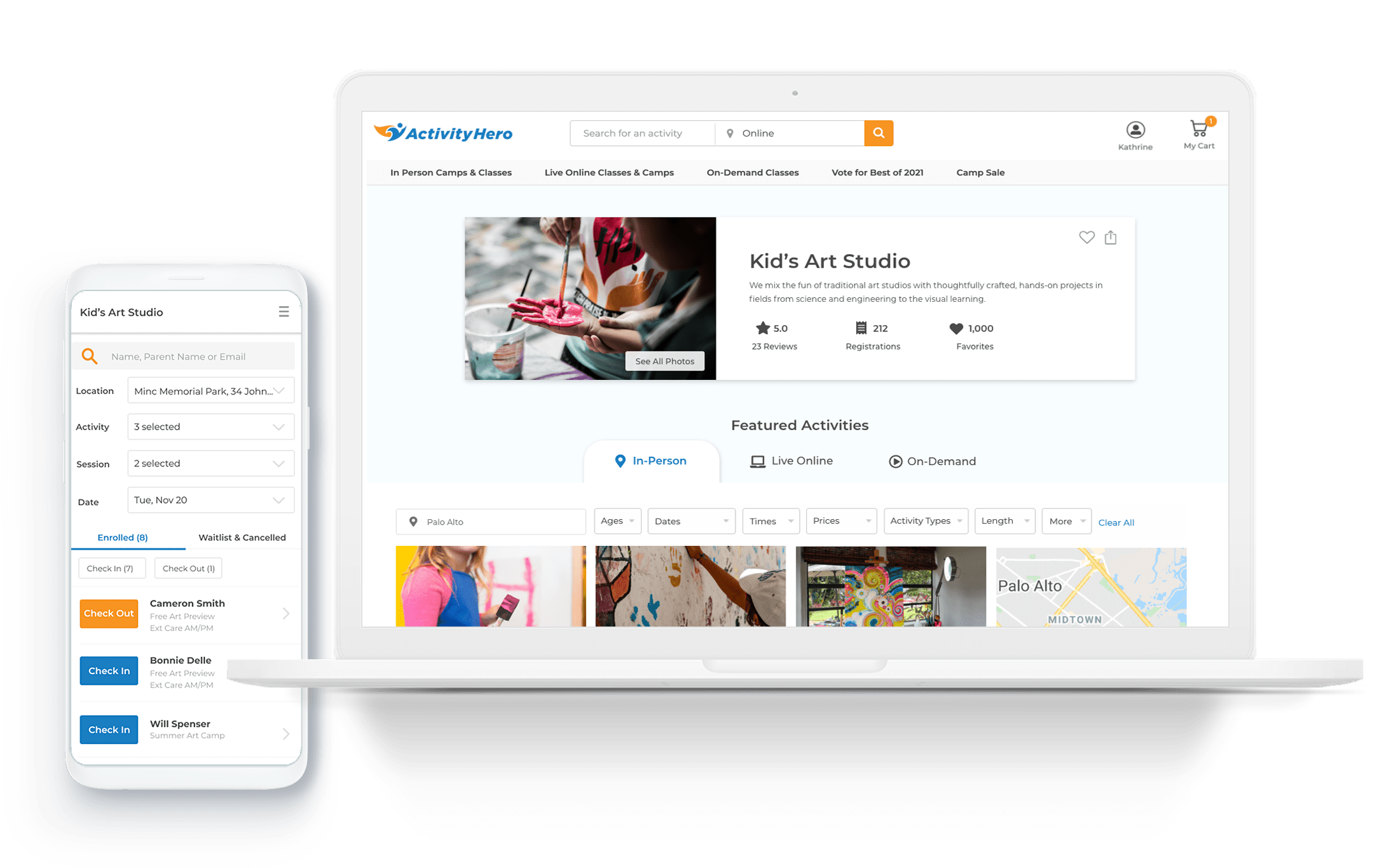 ActivityHero is a marketplace and registration system, built specifically for kids activity providers to sell camps and classes to families nationwide. Out-of-school educators use ActivityHero to reach new families and grow their business.
Families use ActivityHero to discover in-person and online activities by age, category, location, and more.  They save their child's profile for personalized recommendations by email each week.
Businesses list camps and classes on ActivityHero risk-free, with no upfront costs.
Our marketing team uses social media, paid search, brand partnerships, and personalized email newsletters to over 400k subscribers to increase registrations for activities in our marketplace.
When a family registers or joins a waitlist, you'll be notified. With our MarketingHero plan, ActivityHero only charges a fee if we are successful in delivering a paid registration.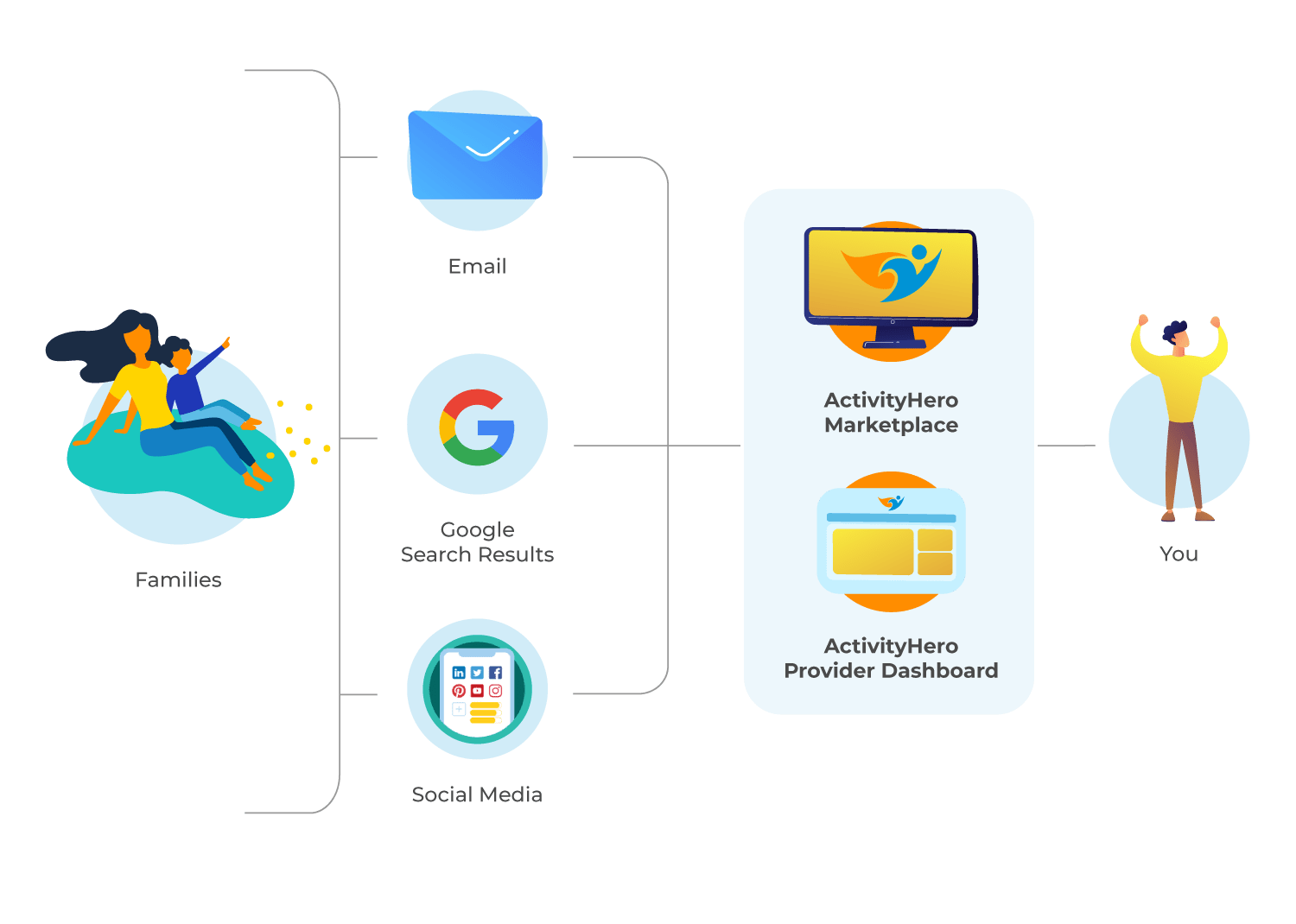 Businesses Like Yours on ActivityHero
Sell after school and school holiday camps and classes on ActivityHero – including sports, art, coding, music, cooking, outdoor adventure, academic support, and more.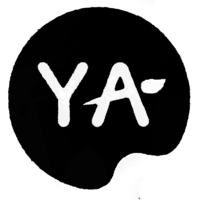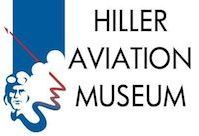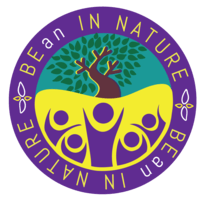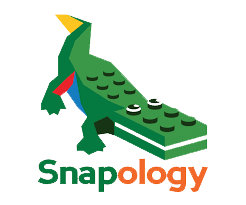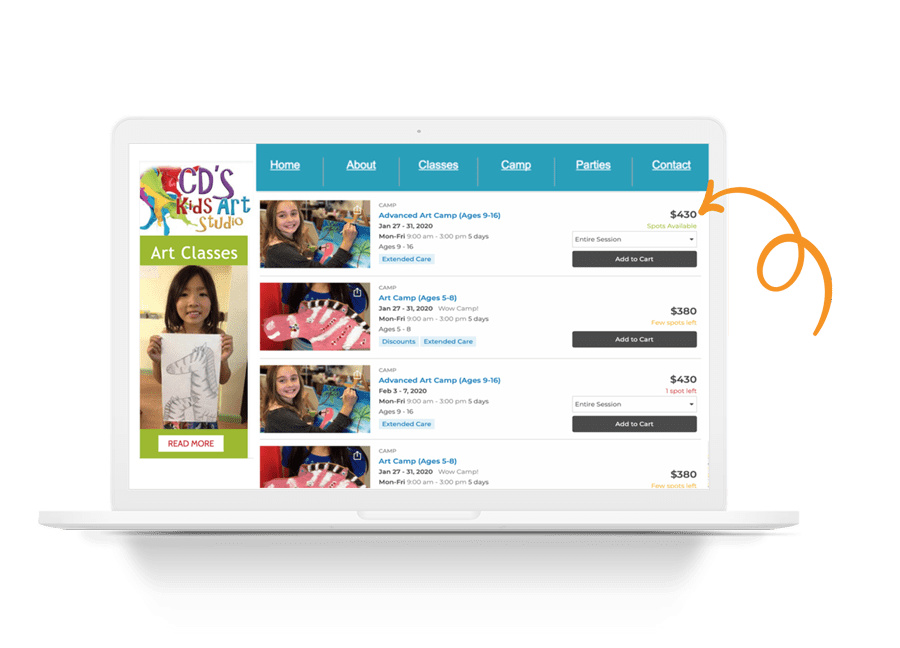 Need more than a marketplace?
Our custom registration software helps your business grow at any size. This hassle-free helper integrates with all kinds of websites.
Manage registrations, communication, activity, or check-in all in one place.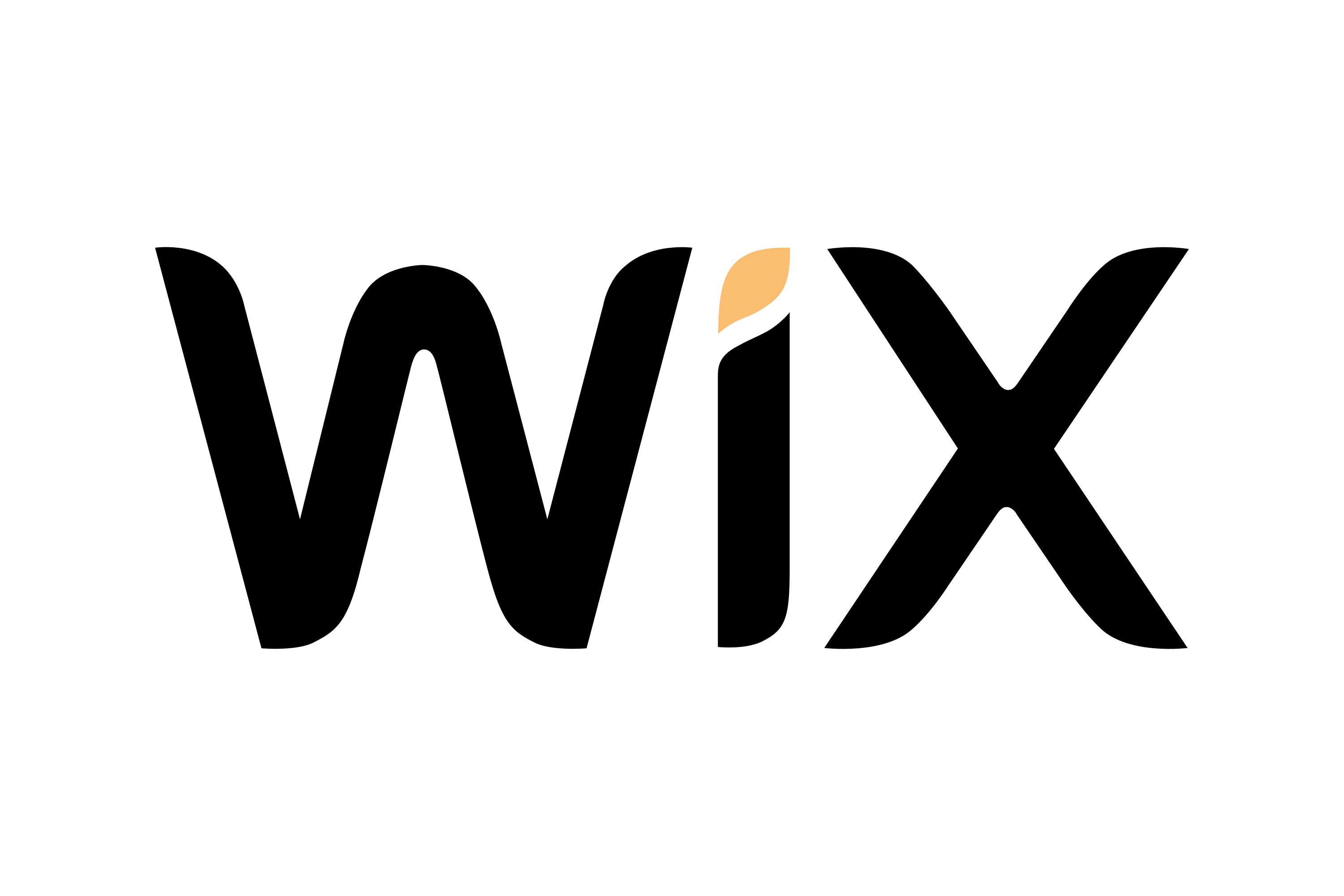 ActivityHero is invaluable for the new business that we wouldn't have found through our own marketing efforts. Their email newsletters are key to new customer acquisition. Highly recommend!
Many ActivityHero families registered for our school holiday and summer camps! The system was easy to use and it was a very positive experience!
I recommend ActivityHero to all my franchisees because it's one of the most innovative ways to get new customers. We don't have to pay upfront, and there's only a fee when we get new customers. These customers have turned into repeat customers.
Frequently Asked Questions
Can I decide how many activities and registration spots I offer on ActivityHero?
Yes! You are able to customize how many spots are available per session to sell on ActivityHero. This allows you to set a marketing budget for new customer acquisition. For example, you can decide to sell 5 spots per session on ActivityHero and reserve the remainder for registration on your website. Once those 5 spots are sold, your session information can remain on ActivityHero with an optional "Join Waitlist" flag or be unpublished. You can adjust how many spots are available at any time.
Do I have to use the ActivityHero registration software to be in the marketplace?
No, you can use other registration software on your website but use ActivityHero to reach new families and fill up your sessions. Set up custom registration forms on ActivityHero to match your current system and make importing easier. If you are interested in learning more about our affordable website registration tools that sync to ActivityHero, attend a Superhero demo.
What happens if a family cancels their registration on ActivityHero?
Each business has the ability to enforce its own cancellation and refund policy. You can issue credits, partial refund, or full refund back to the family based on your policy. 
I'm not ready to pay for marketing. What can I do for free?
Similar to Google or Nextdoor, claiming your listing on ActivityHero is free and gives you the ability to correct and update information being shown to families online. Once claimed, you'll have access to make changes like adding photos, changing your business description, including social media links, and more.
We're Here to Help!
Contact us at (800) 437-6125 or submit the form below and we'll be in touch.